DONATE HERE -- Try a $27 Contribution!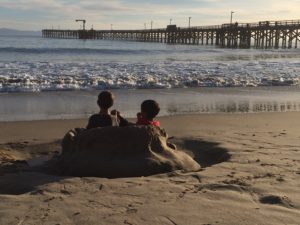 Open Space
I would help protect open spaces and parks in the area. One of the nicknames for Goleta has been the "Goodland." Note this name is not "Mediocre Land" or "Shopping Mall Land." Goleta is special and worth protecting. Our role model for economic development cannot be San Bernardino or Bakersfield. We should not be modeling Goleta's future development on the Camarillo outlet shopping experience. Our future development plans should protect farmland, environmental sites and the corridors with stunning vistas of the foothills and mountains.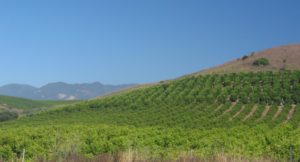 Preserving Agriculture
I would help preserve agriculture in the city and adjacent environs, by supporting our growers. I would work with others to obtain new State and federal assistance for the region to support farming, wildlife habitat and recreation, farm incomes.
For example, one goal would be to get our fruit crops to qualify for the new programs ($4.5 billion in annual spending)  created in the 2014 Farm Bill, the Agriculture Risk Coverage and Price Loss Coverage. The two program offer growers payments when revenue or market prices for the commodity fall below set values. We would work with other California communities to get our crops covered by these new programs.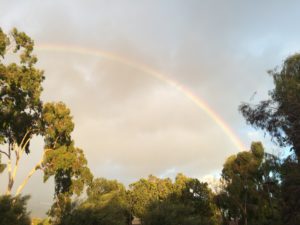 Economic Development
I will be active in looking for ways to support our local businesses by expanding opportunities and in making the business environment friendly to entrepreneurs.
Events: The city can help sponsor events to bring in visitors. These include conferences coordinated with UCSB and the local business community, focusing on technology or an environment/ecology exposition. Event might also be used to help Old Town. I previously helped create a handicraft festival in a small city, while I was a Peace Corps volunteer.
Grants. I will pursue Old Town Revitalization by actively seeking out new grant funding.
Bring students to Old Town. We can offer better transportation options for students from UCSB.
Supportive business climate: Entrepreneurs should understand where they stand before they invest time and money on a new business. There are better approaches to provide water access for new or expanding business uses. We would continue to work in streamlining regulations for entrepreneurs and home owners.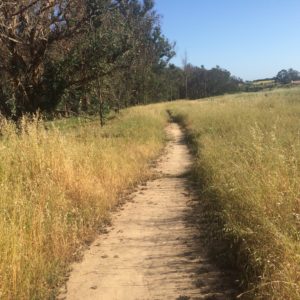 Making Government Effective and Efficient
I will be a fiscal hawk, making sure that your tax dollar are spent wisely, and stretching those funds to get the most out of them. I previously worked in the Office of Management and Budget during the Administrations of two Bushes and one Clinton. I also taught public administration and budgeting at George Washington University.
Grant funding: More grant funding for the city could provide bike paths, add parks, and support a sustainable city development. We need to set aside time for staff, assisted by UCSB students seeking job experience to apply for grants.
Tax dollars need to be well spent. It means we take a lot of care before permitting no-bid contracts and adding performance clauses to contracts.
Efficient government. To make sure that programs are efficiently accomplishing their purposes, we can expand the use of performance measurement benchmarks. It means holding managers accountable – we want to pay for programs and projects that deliver results.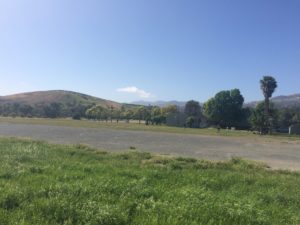 Livability
Library: Without additional funding the library will reduce its hours, offer fewer programs and story time for children, have fewer new books and resources available. In fact, the library resources should be expanded with more services available for the public. We can help ensure that the library can get a children's librarian, which it does not have now.
Trails and open space: More opportunities to participate in nature enhances the quality of life for the public.  Let's see what opportunities exist to add more protected open space.
Parks: We can complete the new neighborhood park in Old Town, which includes more youth baseball fields and soccer fields. Many of the parks, including Girsh Park could use a better playground structures for little kids.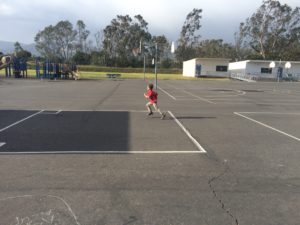 What is the Vision by the City Council?
Is the current council's vision just development for development sake? We need better planning; planning that does not add massive new developments without effectively considering the cumulative impacts.
The general plan does not presume that all areas zoned for certain activities should be acted upon with new developments. In some cases, the benefits of a new development are less than the costs for the city when considering services, like water, sewage, and traffic. The council must compare alternatives and choose the sites that benefit the community the most.
In the past several years, the council has approved 1,000 housing units at Hollister Village (Westar), the Hideaway, and Villages at Los Carneros, along with two more hotels on Hollister Avenue, including the Rincon Palms Hotel and the Marriott Residence Inn. Is there a plan for the schools and traffic? A new traffic light had to be added to Hollister, 100 yards from the existing light; will this help traffic flow? Is there a plan for their water – we have been in deficit for many years or will water costs rise for everyone as the water district purchases expensive new water sources?
The combination of the new hotel at Hollister and Storke, plus the new residential houses at the Hollister Village changes the character of the area. And yet, no one on the council ever asserted a desire the change the character of Goleta. No one says, our vision of Goleta is more like Camarillo.
It is the responsibility of the city council to judge what developments are in the broader interest of the community.
This city council must be changed. Or surely, Goleta will be. And in a way that no one wants.
Bicycles
We need to take bicycling seriously as a transportation alternative. That means that we consider what a bicycling network might be, and build the necessary bike infrastructure, the paths, greenways, trails, and bike racks/storage spaces to support commuting and tourism. What obstacles exist and how can they be overcome to encourage more widespread bicycling. One way to evaluate our progress is through the annual measures of bicycle use.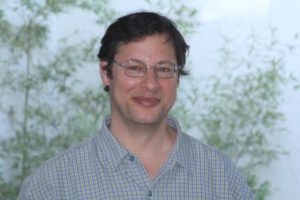 Direct Constituent Assistance
You should feel like you have an ally in city hall. We need people to believe that our role is to help. Not just to say no, not as an adversary, not to create red tape, but to solve problems and help make life here better. Government should work for you. I was an Eagle Scout and a Peace Corps volunteer. I believe in service to the community.