a few words about me
I first came to Goleta in 2002 when I enrolled in UCSB to get a PhD in Political Science. I currently work as a consultant on public policy and administration issues.  
Previously, I taught in the George Washington University as an Assistant Professor of Public Policy and Public Administration.  I left the school and returned to Goleta when my son was entering kindergarten in order to be with my wife, who teaches at UCSB, and son. At George Washington, my classes covered issues related to budgeting, management, regulations, and evaluation, including performance measurement, and cost benefit analysis.
Prior to going to UCSB in 2002, I worked at the White House Office of Management and Budget (OMB) for over 11 years, focusing on overseeing the agencies' budget requests and subsequently, assessing agency' program administration. Additionally, as a senior program examiner, I was extensively involved in preparing policy recommendations and in drafting legislation. I also led the OMB staff in preparing the FY 2003 President's Budget for the Department of Agriculture. 
I also have experience with community and economic development. I previously worked with the Freedom from Hunger Foundation, the World Bank, and as a Peace Corps Volunteer. My training includes two masters degrees in agricultural and resource economics and in international agricultural development.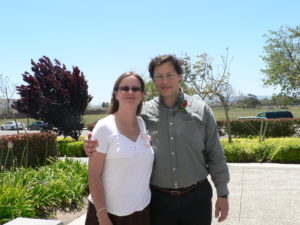 what I offer
01
Experience in Government
Some of my successes working at OMB include:
Helped establish a new Forest Service budget structure, which enhanced financial integrity, and transparency.
Saved the Federal government over $500 million annually by encouraging  a change in how the USDA calculated rental rates for retiring cropland.
02
Expert on public administration.
My recent research has looked at budget and administrative design, program management, as well as performance measurement. Topics include, how to improve program management using performance measures, California's Budget Crisis, an evaluation framework for budget reforms, and an analysis of the strategic behavior by government agencies in the allocation of public resources.
03
A Commitment to Service
I have a record of public service. I was a Peace Corps volunteer in the highlands of Ecuador. One of my projects was in helping to commercialize a then-obscure native pseudo-cereal primarily grown by poorer Indian farmers. It was Quinoa. I am also an Eagle Scout. I previously worked at the Freedom from Hunger Foundation and as a federal government employee with responsibilities for program oversight and enforcing fiscal discipline.